Orders are due by 9pm on Thursdays for pick-up/delivery the following Monday.
Items are gluten free & dairy free unless otherwise noted.
Items are available Family-Style (i.e. 2+ servings packaged together). Type "Family-Style" in the special instructions box.
Items are packaged in microwaveable containers. If aluminum packaging is desired, please make a note in the special instructions box.
** signifies that the item can be frozen.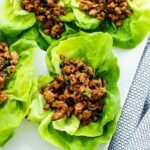 A) Cashew Chicken** Lettuce Wraps (choice of one side dish included)
Ground chicken with carrots & ginger, onion, garlic, rice vinegar, sesame oil, peanut butter, honey, soy sauce, chili garlic sauce, green onion, water chestnuts, cashews.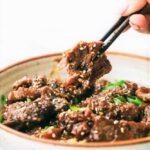 B) Slow Cooker Korean Beef** (choice of one side dish included)
Flank steak slow roasted in rice wine vinegar, gf soy sauce, beef broth, brown sugar, garlic, sesame oil, ginger, white pepper, sesame seeds, green onions.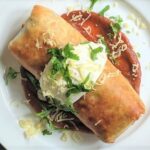 C) Family-Style Entrée: Chicken Chimichangas, Creamy Refried Beans, Hacienda Sauce & Sour Cream** (2-servings)
DF by request. GF by request.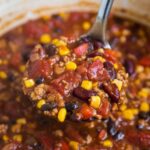 D) Slow Cooker Chili**
Ground turkey, sautéed onion & garlic, sweet corn, tomato sauce, beef stock, fire roasted tomatoes, red kidney beans, white beans, red beans, chili powder, cumin,…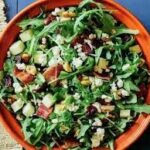 E) Bistro Chopped Salad with Orange Dijon Vinaigrette
Red & green leaf lettuce, romaine, arugula, diced apple, hickory smoked bacon, dried cranberries, toasted walnuts, blue cheese crumbles. DF by request.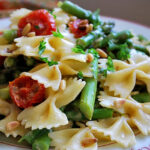 F) Pesto Pasta Salad with Sun-Dried Tomatoes & Roasted Asparagus
Bow-tie pasta, sundried tomatoes, pesto, asparagus, roasted pine nuts. DF by request. GF by request.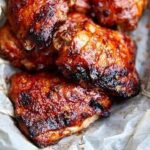 G) BBQ Chicken Thighs with Bacon Brown Sugar Skewers & Pineapple Coleslaw**
Boneless skinless chicken thighs.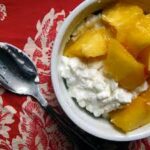 H) Protein Bistro Box
2 hard-boiled eggs, apple slices & almond butter, and cottage cheese with peach sauce. DF yogurt by request.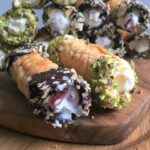 I) Cannolis (4 large)
Pistachio and Cherry Chocolate (2 of each flavor) **This item is NOT available dairy free OR gluten free** .